Written by: Marcus Noel
Sales Representative / Investor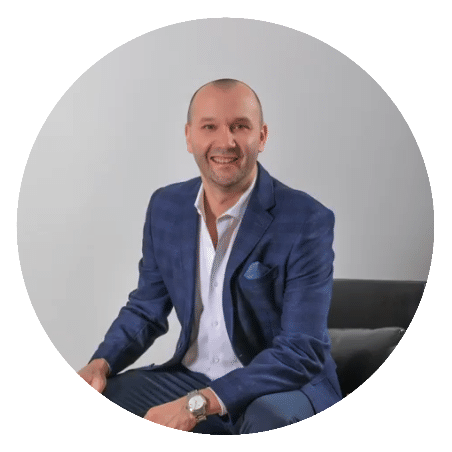 Hello everyone, thank you for taking the time to check out our monthly newsletter! We hope you had a fantastic Canada Day long weekend and that you are enjoying the start of the summer season! The temperatures are soaring, and so is the intensity of Ottawa's real estate market! With Q2 officially behind us, it is time to dive into the most up-to-date real estate stats and market shifts that will shape your buying and selling decisions for Q3, as well as the remainder of the year. Throughout this newsletter, we will also share valuable mortgage insights courtesy of our friend Paul over at Paul Stevenson Mortgages. As always, the purpose of our newsletters is to help you best navigate the buying and selling opportunities within Ottawa's real estate market. While reading, if you have any questions, please do not hesitate to reach out to us!

In June, members of the Ottawa Real Estate Board (OREB) sold 1,658 residential properties through the Boards MLS System, which represents an 11% increase over June 2022 when 1,493 properties were sold. Of the 1,658 properties sold, 1,234 were freehold properties and 424 were condos, which is an increase of 10% and 16% respectively over last year. The five-year average for total unit sales was 1,881 in June.

The average sale price for freehold properties was $746,445, which is on par with the averages we saw in May of this year. Meanwhile, the average sale price for condos increased 1% over May to $448,380. Year-to-date average sale prices are sitting at $731,847 for freeholds and $432,885 for condos.

Months of Inventory for freehold properties has increased to 2.1 months from 1.5 months in May 2023. Furthermore, months of inventory for condominium properties has increased to 1.4 months from 1.3 months in May 2023. For reference, a real estate market is considered balanced when we reach at least 4 months of supply. The Ottawa Real Estate Board President, Ken Dekker states that Ottawa's housing supply is moving in a positive direction. We have been seeing an increase in inventory, which is encouraging and indicates a growing confidence that sellers have in the market. This is also great news for prospective buyers, as more inventory offers a wider range of selections and opportunities in the market.

By the numbers, there were 2,758 new listings in June. The five-year average for new listings in June is 2,802. Days on market (DOM) for freehold properties stayed on par with last month at 23 days; meanwhile, DOM for condo properties increased by 1 day to 27 days over May 2023.

Be sure to check out the tables below that show month-over-month data for both freehold and condominium properties!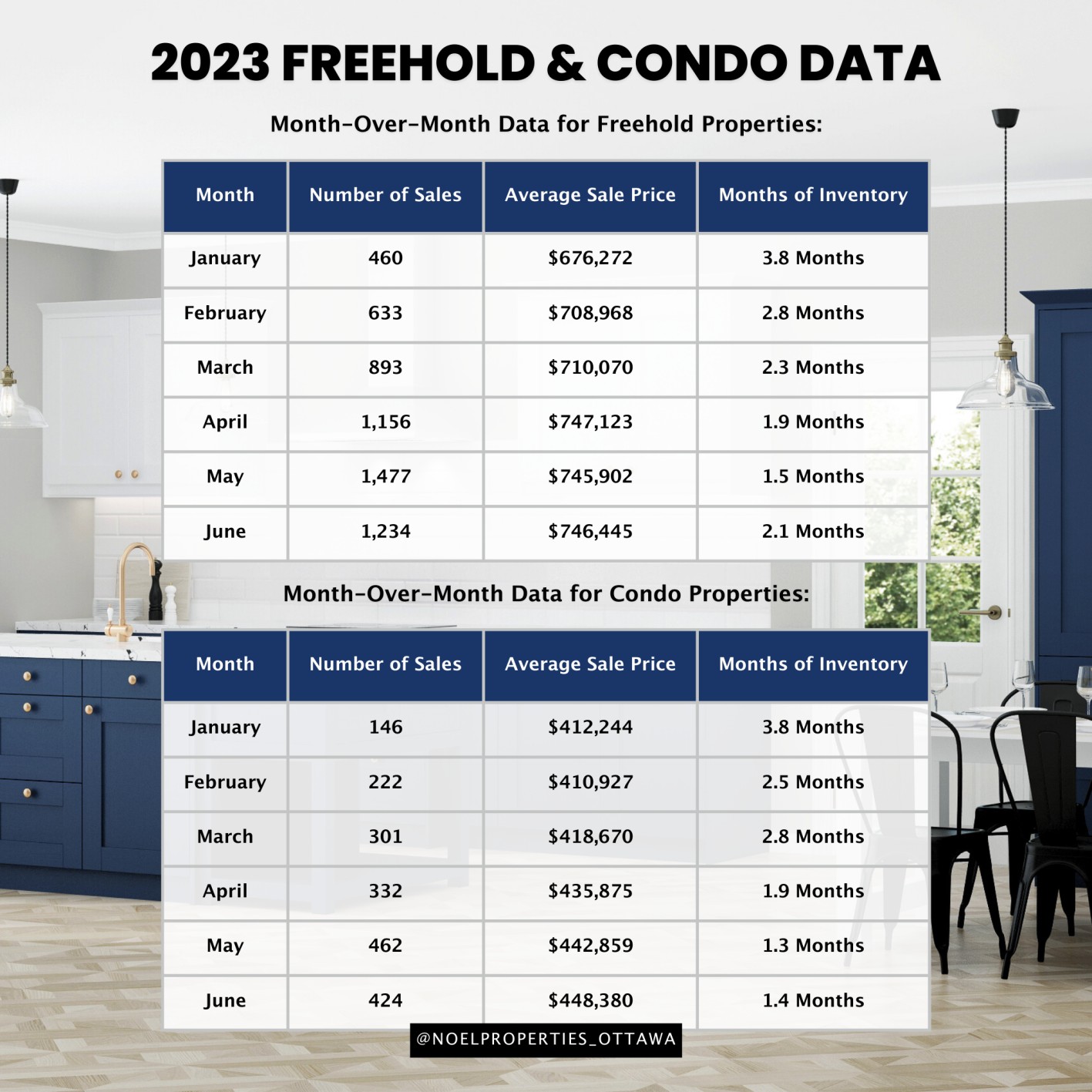 Due to the limited housing inventory, we are currently in a strong seller's market with a noticeable rise in multiple-offer scenarios. That being said, there are still plenty of opportunities for prospective buyers to enter the market. Whichever side of the transaction you are on, it is important to work with a realtor who has up-to-the-minute market data to help you make the most informed decisions. As always, if you have any questions or if you, your family, or your friends are thinking of making a real estate move, I would love the opportunity to help. Additionally, if you are curious about what your home is worth in this market, I would be happy to provide a FREE home evaluation! To schedule, please give me a call at 613-864-6635 or send me an email at Marcus@noelproperties.ca. I look forward to helping you with your real estate goals.

Thank you for reading!
Marcus Noel